Ensure the program or province where you're applying will accept the FAIMER page as proof of English language proficiency.
Under the document assignment page, if you have a document that meets the provincial criteria but it wasn't selected as an accepted required document by the program, you may select the acknowledgement checkbox as shown in the following screenshot.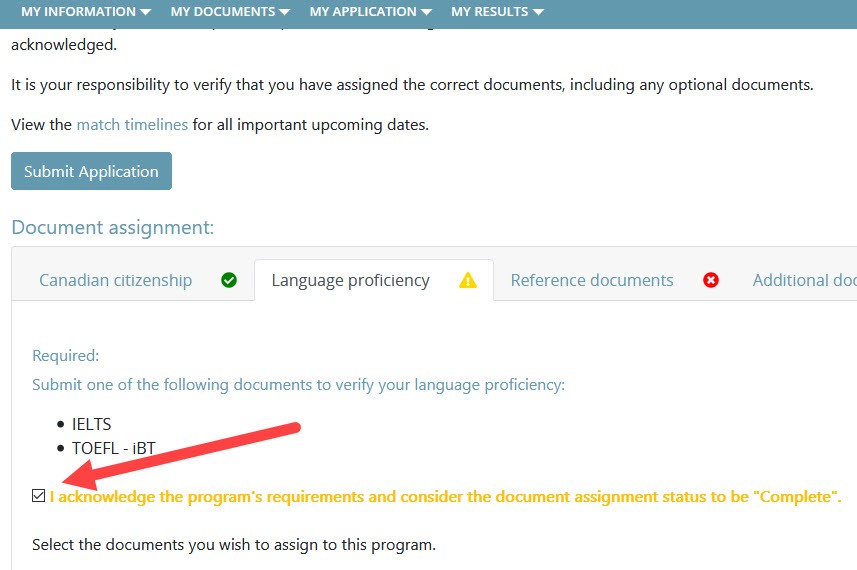 Once the above has been completed, assign the FAIMER page under the Additional documents tab. It's possible for programs to require this document but not for the purpose of proving your language proficiency, which is why it does not appear under the "Language Proficiency" tab.